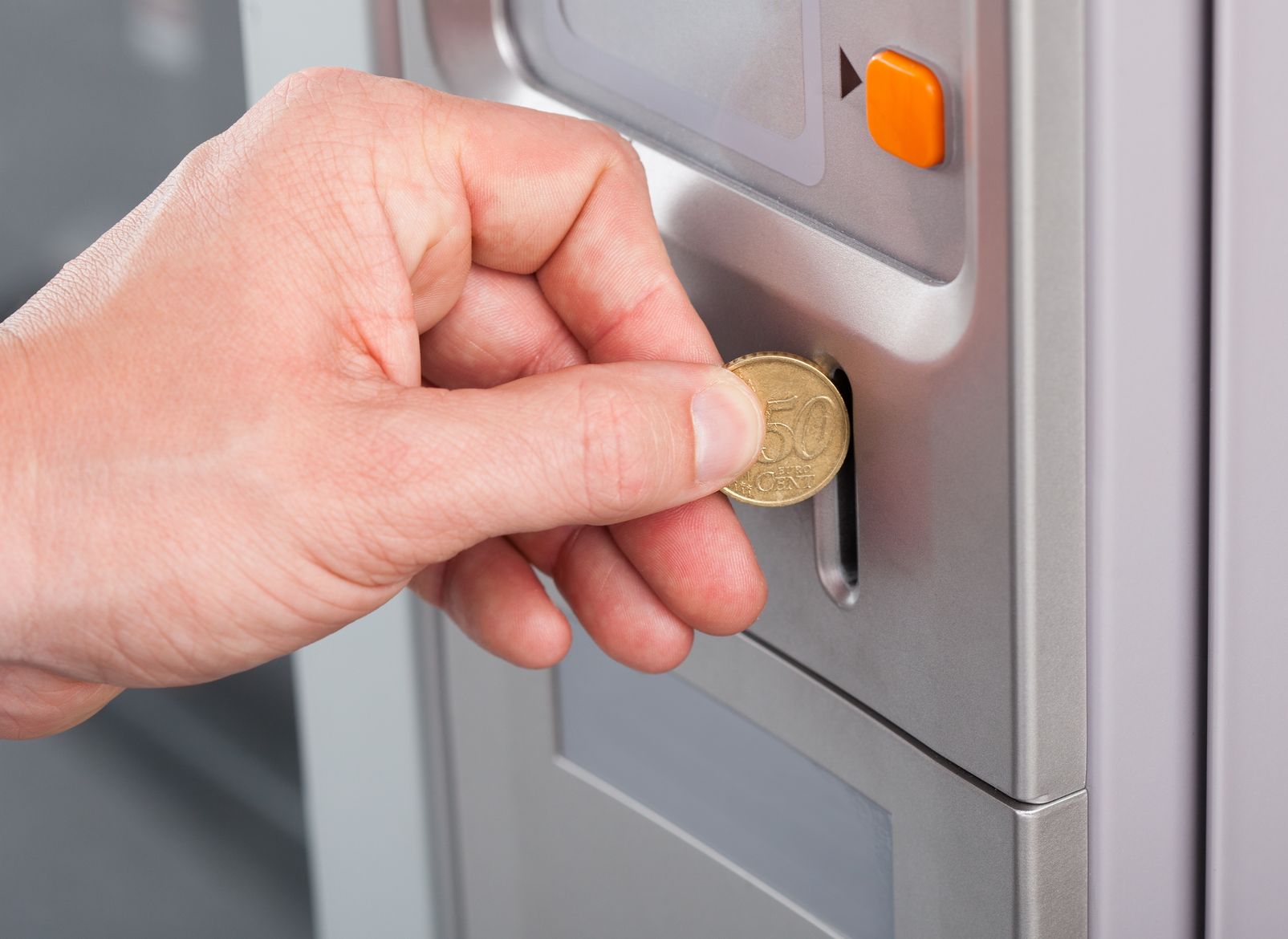 If you have a business and you're tired of playing hide-and-seek with money, consider this truly horrifying scenario:
Suppose a Lex Luthor (or a Dr. Evil) type of person came up with a "brilliant" new technology:
He got total control of the Earth's entire air supply.
And then, he came up with this "awesome" new business idea:
He would sell fresh air to every one of us, so we had to pay him every time we wanted to breathe.
Now let's say this scourge upon humanity actually gets the business up and running.
Well, too bad for all of us, right?
I mean… so much for life as we know it.
Hey, now that's an awful scenario, isn't it?
But just think of the business possibilities:
For this Lex Luthor/Dr. Evil businessman: guaranteed income, day-in, day-out.
'Cause you'd have to pay, right? If you wanted to breathe, that is.
All of us would have to pay. Every day. Period. End of story.
Fortunately, no one has figured out how to do that yet.
 And with any luck at all, no one ever will.
(I was gonna say, "Don't hold your breath." But that wouldn't really fit so well into this narrative, now would it?)
Yet there are businesses that have the next best thing—minus the doomsday scenario.
They are not evil businesses–most of them aren't, as far as I know–but, they've figured out a legal and ethical business model to sell products and services so they get all-but-guaranteed recurring revenues.
Reliable money coming in the door, month after month after month.
Cell phone carriers. Energy companies. Grocery stores. Internet service providers. Insurance companies. Coffee roasters.
People keep paying them, winter, spring, summer and fall.
To be clear: These businesses are for the most part not evil. They're not making you pay for oxygen. But they're lucky. Because they've figured out a business model to provide value, that cures the "feast-or-famine" cycle.
Is your business like that?
Probably not.
After all, most businesses are not like that.
But it's possible to become more like these businesses. You can add more recurring revenue to your business without metering oxygen.
It's entirely possible to break the "feast-or-famine" cycle without coercing customers or becoming one of the bad guys.
Not only that. The chances are really good that you've overlooked opportunities to get more predictable cash coming in the door month after month.
You can get more regular cash coming in, using some of the techniques of direct marketing.
So… if you are facing the uncertainties of cash flow that goes up and down and up and down, let me show you some ways to even things out.
First of all, let's put the term "recurring revenue" back where it belongs: in the Accounting Department. It's a great thing, to be sure. But it's kind of an abstract term and, unless you are a financial professional, doesn't have much to do with how you run your business.
Let's use a simpler phrase that's much more real to you:
"Repeat business from the same customers."
And let's start at square one. With something really simple.
If you can come up with a way to get a customer to buy from you a second time, you've already evened out your cash flow a little bit.
And if you can get them to buy a third time, you're doing better still.
The problem most businesses have is they try to "lock in" customers with subscriptions, where customers don't necessarily want to add another monthly bill to their already strained budgets.
And that's understandable.
I'm not against setting up a subscription product or service—like a membership site, or a monthly newsletter, or a retainer arrangement, or a box of treats for people's dogs every month.
If you can come up with something like that for your business, and it works for your customers, great.
The problem I see here is that many entrepreneurs think that's their only choice for getting recurring revenue. And while it's a good one in some cases, focusing too hard on becoming another monthly charge on your customer's Visa bill can backfire on you.
Step back for just a second with me.
The idea is giving people reasons to buy more from you. In any number of different ways.
A system (like a subscription business) is great, if you can make it work.
Here's what's even better:
An attitude.
The attitude that lets your customers know you care about them.
Which, by itself, makes them WANT to buy more from you.
On their own.
Amazon.com is a master of this attitude and this practice. And so are lots of much smaller businesses who create a bond with their customers. So the customers come back, again and again and again.
Gladly. Voluntarily. Regularly.
So, how do you do this?
By making lots of new offers to your customers. Offers that they like. (Based on what they've bought before.)
By selling them things where they decide they got a really great deal from you.
By offering surprise gifts.
By sharing ideas with your customers that they can turn into:
Solutions to problems they haven't been able to solve before
An insight that improves their lives
A new way to make money, or save money, or save time, or do something they're already doing: more easily, more enjoyably, with greater satisfaction, or with greater meaning.
By creating value, not as a cold, calculating move–but as a matter of daily practice. Out of an intention to help your customers at least as much as you help yourself.
By making that the culture of your business.
I have clients that do this all the time for their customers.
And I've worked hard to put this attitude into action myself.
It pays off. I have lots of clients who buy additional services from me, not because I ask them to, but because they see the value, and decide to buy more ON THEIR OWN.
One of my mentoring clients hired me four times over the course of 10 years. Now he has a multimillion-dollar product and service business. I know a number of people who have bought from him multiple times.
Why?
They rave to me about the value he provides.
Creating value is actually somewhat of a mystical art. It's like the medieval definition of alchemy: turning lead into gold.
Except, it's discovering how to create value out of thin air. A certain way of thinking that puts the customer first, and silently invites the customer to buy… again, and again, and again.
Think about the businesses you keep buying from, even though you don't have to.
Rather, because you WANT to.
What are they doing?
Could you do something similar in your business, for your customers?
Do so, and wave "bye-bye" to the "feast-or-famine" cycle.
If you'd like help figuring out what that is and how to do it in your own business, let me know. That's one of the things I do for my clients every day.